camping tourism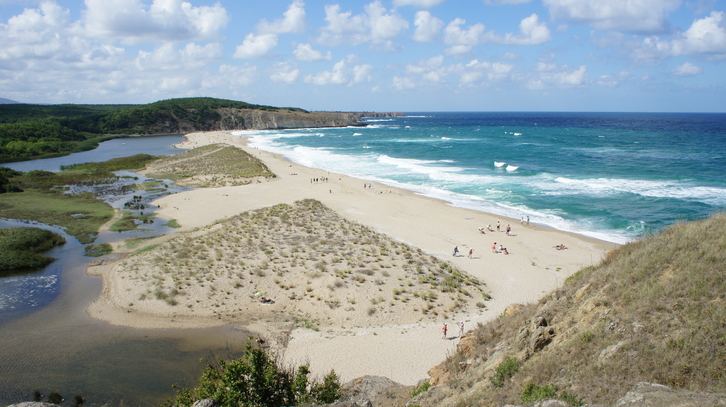 Bulgaria offers well equipped campsites that attract tourists from around the country and abroad who prefer alternative recreation that puts them in close touch with nature. The camp sites are mainly located along the Black Sea coast, near some of the Bulgaria's most beautiful beaches. These sites include those at Arapya – a favorite place to spend seaside nights under the stars – Gradina, Zlatna Ribka, Yug, Delfin, Silistar, Aheloyska Bitka, Smokinya, Koral, Zora, Oazis, Kavatsi, and Kiten.
On the northern Black Sea coast there are also pleasant spots where campers can pitch a tent or park a caravan in a shady forest near the beach. The most popular camping sites in this region are located near the resorts of Albena and Golden Sands (the Laguna campsite), in the region of the Kamchia River, near the villages of Shkorpilovtsi and Shabla (the Dobrudzha campsite), Irakli, and Durankulak (the Kosmos campsite).
The country's interior also offers good camping, some of which are now managed by foreign entrepreneurs. In northern Bulgaria, such sites include the Madonna campsite, Tangra, Srebarna, Veliko Tarnovo, Kamenovo, Chumerna, Strinava, among others, and in southern Bulgaria there are Predel, Gorski Kat, Batak, Atolovo, Borovets, Zodiak, Lyubovishte, SBA, Bor, Verila, and Kransko.
The country's natural parks also provide camping facilities, so that visitors can hike the trails of their choice and pitch their tents at a different place every day. This way of camping requires good preparation and equipment. Campers should always hike and camp responsibly, so as to preserve Bulgaria's natural heritage.